Andrew Bunnie Huang, som Secworks tidigare uppmärksammat för sitt projekt att utveckla en egen laptop, har släppt sin bok Hacking the Xbox i PDF-format fri för nedladdning.
Hacking the xbox, som kom 2003 är en fantastisk bok, som inte bara berättar om hur Bunnie som forskarstudent lyckades knäcka skyddet i Xbox. Boken är istället en mycket bra introduktion till metoder och verktyg för att analysera och plocka isär digitala system.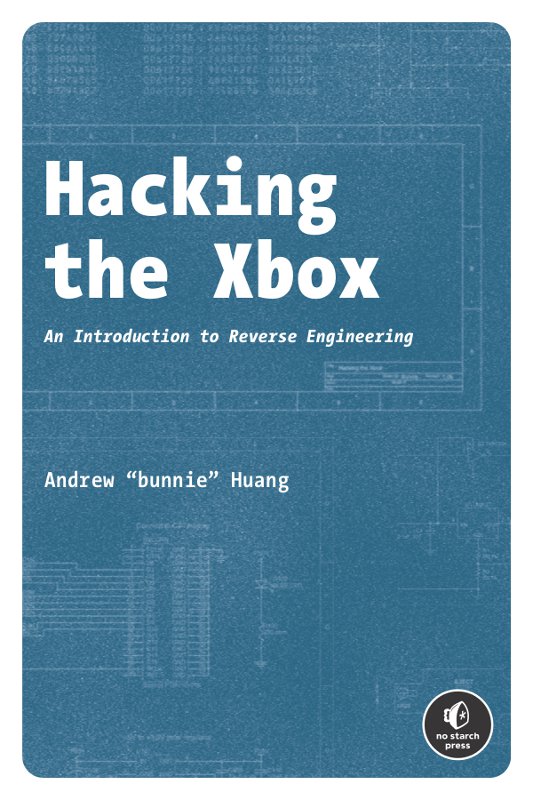 Även om boken har några år på nacken är den fortfarande mycket läsvärd och relativt unik i sitt fokus på praktiskt arbete, inte bara teori.
Skälet till att Bunnie och bokens förlag släpper boken fritt beror på hur hackern Aaron Swartz behandlades. Bunnie skriver bland annat:
No Starch Press and I have decided to release this free ebook version of Hacking the Xbox in honor of Aaron Swartz. As you read this book, I hope that you'll be reminded of how important freedom is to the hacking community and that you'll be inclined to support the causes that Aaron believed in.

I agreed to release this book for free in part because Aaron's treatment by MIT is not unfamiliar to me. In this book, you will find the story of when I was an MIT graduate student, extracting security keys from the original Microsoft Xbox. You'll also read about the crushing disappointment of receiving a letter from MIT legal repudiating any association with my work, effectively leaving me on my own to face Microsoft.

The difference was that the faculty of my lab, the AI laboratory, were outraged by this treatment. They openly defied MIT legal and vowed to publish my work as an official "AI Lab Memo," thereby granting me greater negotiating leverage with Microsoft. Microsoft, mindful of the potential backlash from the court of public opinion over suing a legitimate academic researcher, came to a civil understanding with me over the issue.
Här finns hela motivering till varför Bunnie och förlaget släpper boken.